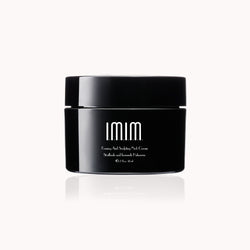 Firming And Sculpting Neck Cream
SKU: ISX3-239
Rapidly diminish the look of lines and wrinkles for a regenerated look of youth. With a new collage fabric and an added dose of Miracle Halophytes Broth™, this supercharged serum helps skin boost natural collagen and revs up visible renewal. The next regeneration is here.
The Way to Restore Your Charming Neck
The most alluring of areas is also the most fragile and susceptible to the effects of time. 
IMIM Skincare Firming And Sculpting Neck Cream is uniquely designed to give this delicate neck skin a more lifted look and firmer feel.
The strengthening Ingredients
Enriched with Oligopeptide-1, Oligopeptide-2, Oligopeptide-5, short chains of amino acids that are the building blocks of protein in the skin for resilience, it can prevent aging signs of our neck such as wrinkles and fine lines.
The Filler Fabric TM
With a pumping blending of hydrating actives and a genetically replicated salt soil active extract of Brittany coast, the Filler Fabric, a kind of collagen fabric, helps soften and smooth dry lines around the neck, while deserving hydration to skin's surface. This advanced formula helps reveal a smoother and more plumped neck.
Aqua, Glycerin, Ethylhexyl Palmitate, Propylene Glycol, Cetearyl Alcohol, Ethylhexyl Isononanoate, Peg-100 Stearate, PolYamino Sugar Condensate, Collagen, Hyaluronic Acid, Oligopeptide-1, Oligopeptide-2, Oligopeptide-5, Hydrolyzed Collagen, Euglena Gracilis Polysaccharide, Glyceryl Stearate, Proline, Betaine, CeteaRyl Glucoside, Avena Sativa (Oat) Kernel Extract, Tremella FuciforMis Extract, Opuntia Streptacantha Stem Extract, Centella Asiatica Extract, Beeswax, Caprylic/Capric Triglyceride, Hydrogenated PoLyisobutene, Dimethicone, Butyrospermum Parkii (Shea Butter), Tocopheryl Acetate, Polyacrylamide, C13-14 Isoparaffin, Laureth-7, Dimethiconol, Perilla Ocymoides Extract, Scutellaria Baicalensis Root Extract, Ledebouriella Divaricata Root Extract, Magnolia Liliflora Flower Extract, Butylene Glycol, Arginine Ferulate, 1-methylhydantoin-2-imide, Cornus Officinalis Extract, Xanthan Gum、Ma- uritia Flexuosa Fruit Oil, Sodium Hyaluronate, Ascorbic Acid, 1,2-hexanediol, Hydroxyacetophenone.
Scoop a small amount of IMIM Skincare Firming And Sculpting Neck Cream onto fingers.
Apply light pressure, smoothing upwards and outwards.
With fingertips, massage in circular motions, from décolleté to neck.